9th December 2022
Ev0 building: Realising UK's net-zero carbon vision for workspaces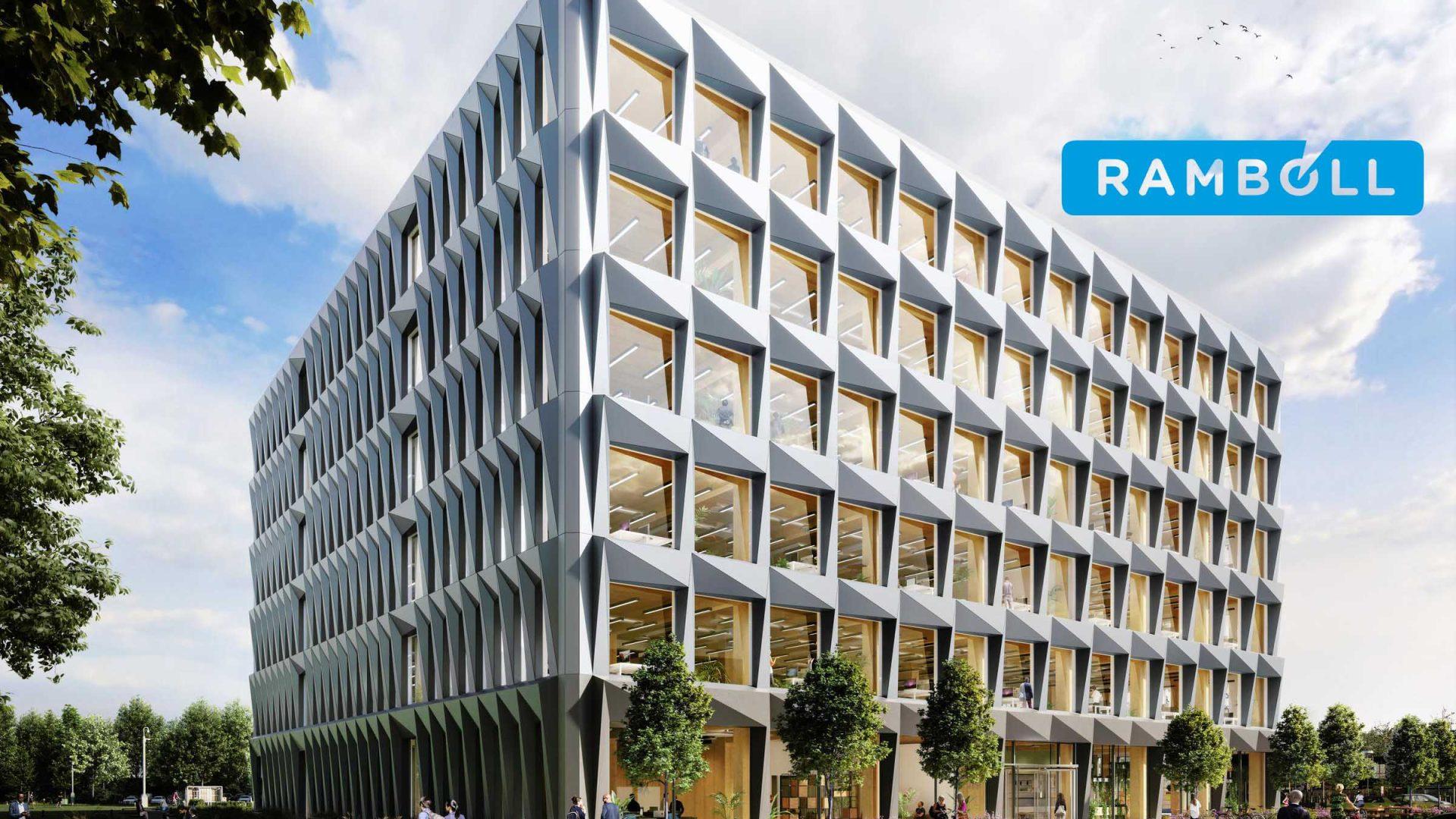 Ev0 building: Realising UK's net-zero carbon vision for workspaces
The Ev0 building is set to be one of the UK's lowest carbon office developments, pushing the boundaries of modern design and sustainability goals with truly ultra-low embodied and operational carbon emissions.
Bruntwood Works' Ev0 building is a £30m commercial development with impressive sustainability credentials. The team is not only set to design a commercially viable net zero carbon building but to develop thinking and challenge each other to understand how to design a building with the highest environmental performance, recognising the importance of accelerating learning and development in the net zero carbon field collaboratively.
Located at the heart of Didsbury Technology Park in Greater Manchester, the 6-storey building will set the bar high for future workspaces. It will be Bruntwood's first project to meet- the LETI 2020 design targets for 'upfront carbon', RIBA's 2025 targets for whole life carbon and the UK Green Building Council's Paris Proof operational energy use targets. Ev0 also aims to achieve the BREEAM Excellent certification and NABERS 5.5 stars for its operational carbon emissions.
Ramboll is providing sustainability, MEP, and structural design expertise to Bruntwood Works, working alongside the development team Sheppard Robson architects and Deloitte Real Estate planning consultants
Smart and green design
Almost all the energy required for the building will be generated on-site (94%). Ramboll used parametric design principles and hybrid engineering to guarantee an ultra-low carbon footprint for a building that displays innovative architecture and interior design, smart building management systems, and a fully electric building. Ev0's façade design has been optimised to minimise solar gain and overheating and makes extensive use of solar panels. The building has been designed to reuse and recover energy as far as practical, using technologies such as an ambient loop system as well as allowing for the most efficient plants to be selected based on the external conditions.
The remaining 6% of energy demand will be sourced from Bruntwood Works' co-operative owned wind farm in Ayrshire.
With these innovations, Ev0 is expected to be the most operationally efficient office building in the UK and a model for future sustainable commercial developments.
To learn more about the Ev0 building, please visit: https://ramboll.com/projects/ruk/ev0-building-uk-net-zero-workspace
Cambridge Filmworks
Cambridge Video Production
Get In Touch
"They are a joy to work with – very professional, very skilled and also great fun to work with which comes in very handy on those long shooting days!"
Contact