Case Study
Cambridge Judge Business School – Leading Insights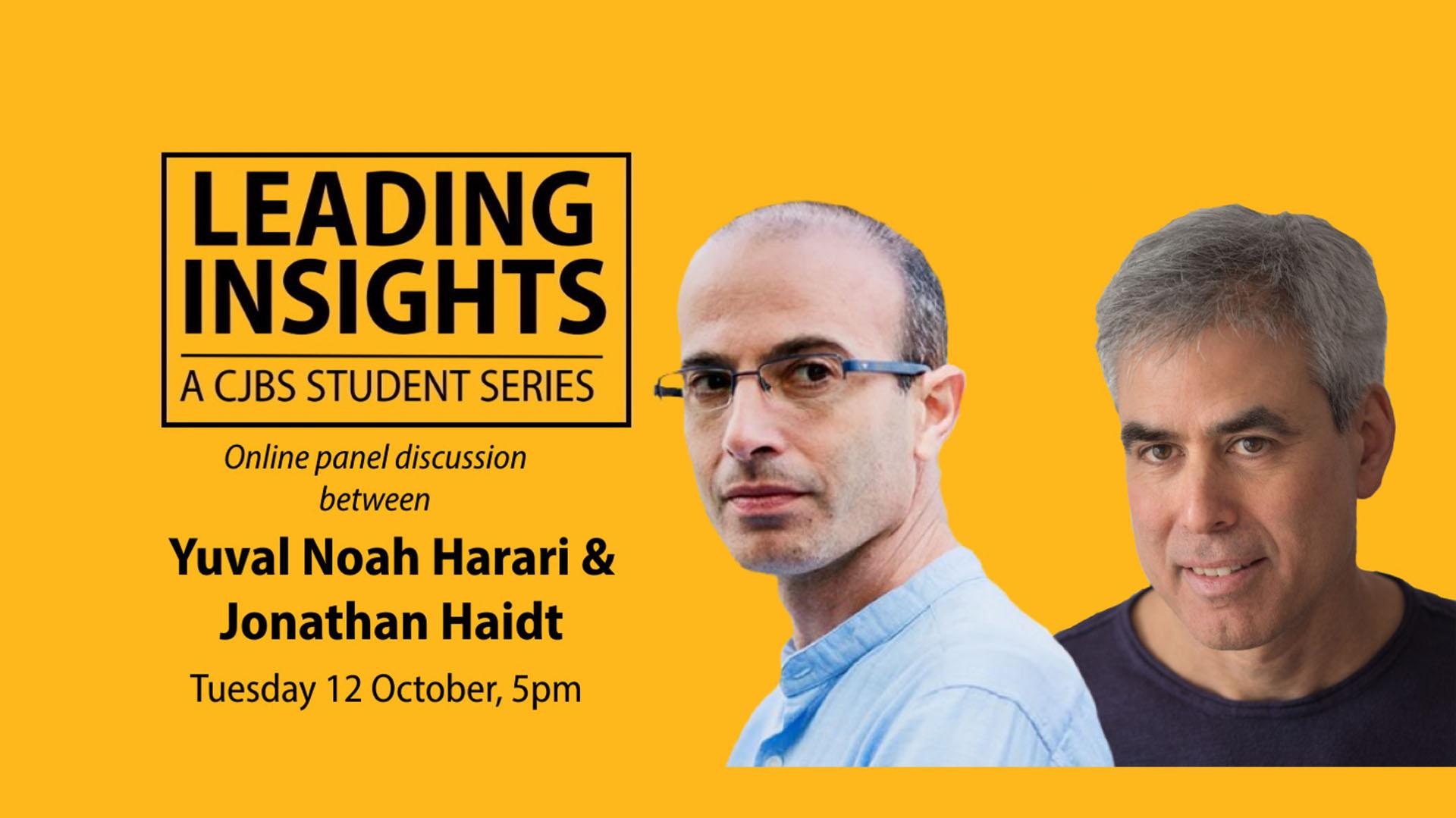 Cambridge Judge Business School – Leading Insights
Adapting to Change in an Accelerating World.
Professor Yuval Noah Harari, Historian and Best-Selling Author, and Professor Jonathan Haidt, Social Psychologist at New York University's Stern School of Business, talk to students at Cambridge Judge Business School about the current crises for humankind, foresights for the future, and how to adapt to the acceleration of change. The speakers also covered challenging topics including social media and mental health, AI and data, the future of technology, and the polarisation of politics.
To learn more, please visit: https://www.jbs.cam.ac.uk/insight/2021/period-of-chaos/
Cambridge Filmworks
Cambridge Video Production
Get In Touch
"They are a joy to work with – very professional, very skilled and also great fun to work with which comes in very handy on those long shooting days!"
Contact