16th May 2014
Cambridge Filmworks celebrate sport at The University Sports Centre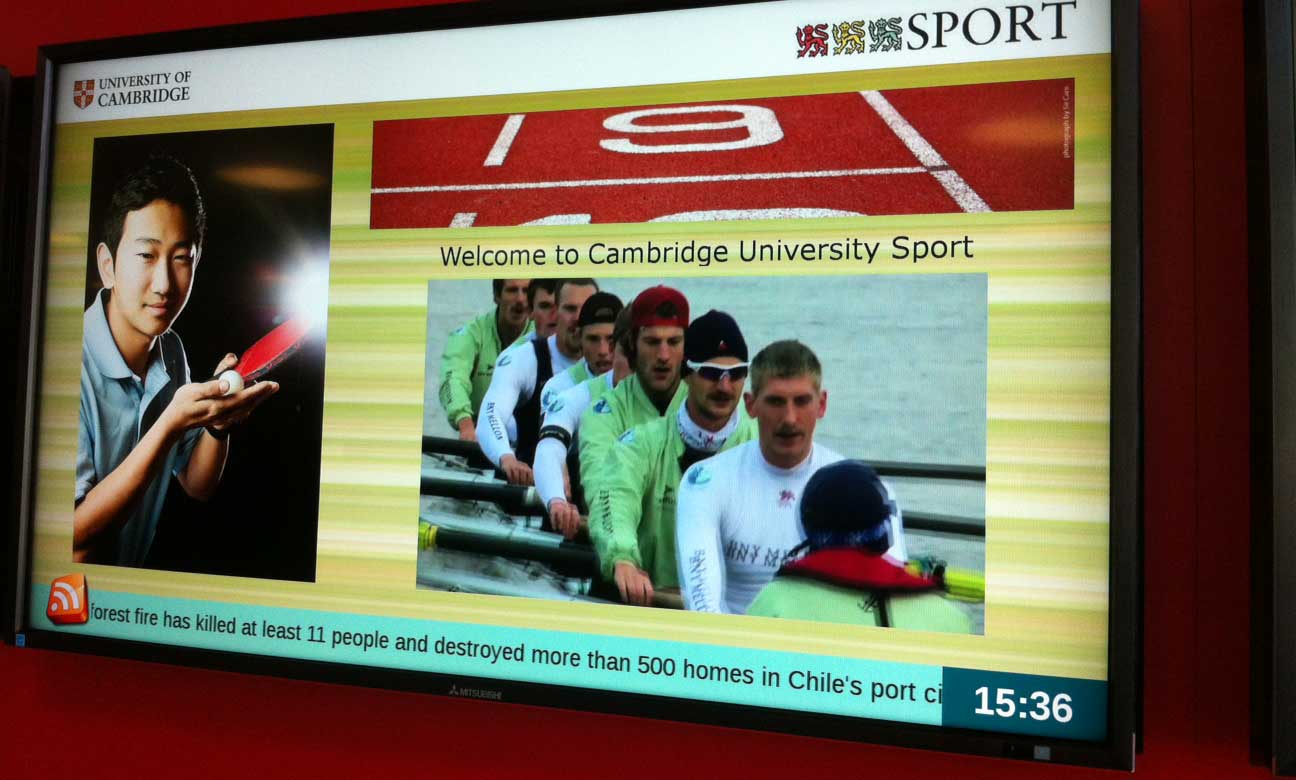 Visitors to the architecturally stunning University Sports Centre at West Cambridge can watch inspirational films celebrating the diversity of sport practised by Cambridge University students past and present. Situated within the centre's grand audio-visual lounge, the films on show were commisioned by the University and produced by Cambridge Filmworks.
Recognised as much for its sporting heritage as its education and research, the University maintains a long tradition of student participation in sport. The earliest known established sports club was the Cambridge University Boat Club in 1828, and now, nearly 200 years later, the University has 52 sports clubs registered with the Sports Syndicate.
Cambridge Filmworks director Rich commented: "Its always a pleasure to work with the University and the two films being shown at the sports centre were particularly good fun to make. We had the opportunity to meet and interview some of our country's great Olympic heroes including Annamarie Phelps, Chris Holmes and Tom James as well as filming some of the lesser known university sports including Ultimate Frisby and Eton Fives."
Get In Touch
"They are a joy to work with – very professional, very skilled and also great fun to work with which comes in very handy on those long shooting days!"
Contact