28th January 2022
British Antarctic Survey hackathon triumph for Cambridge Design Partnership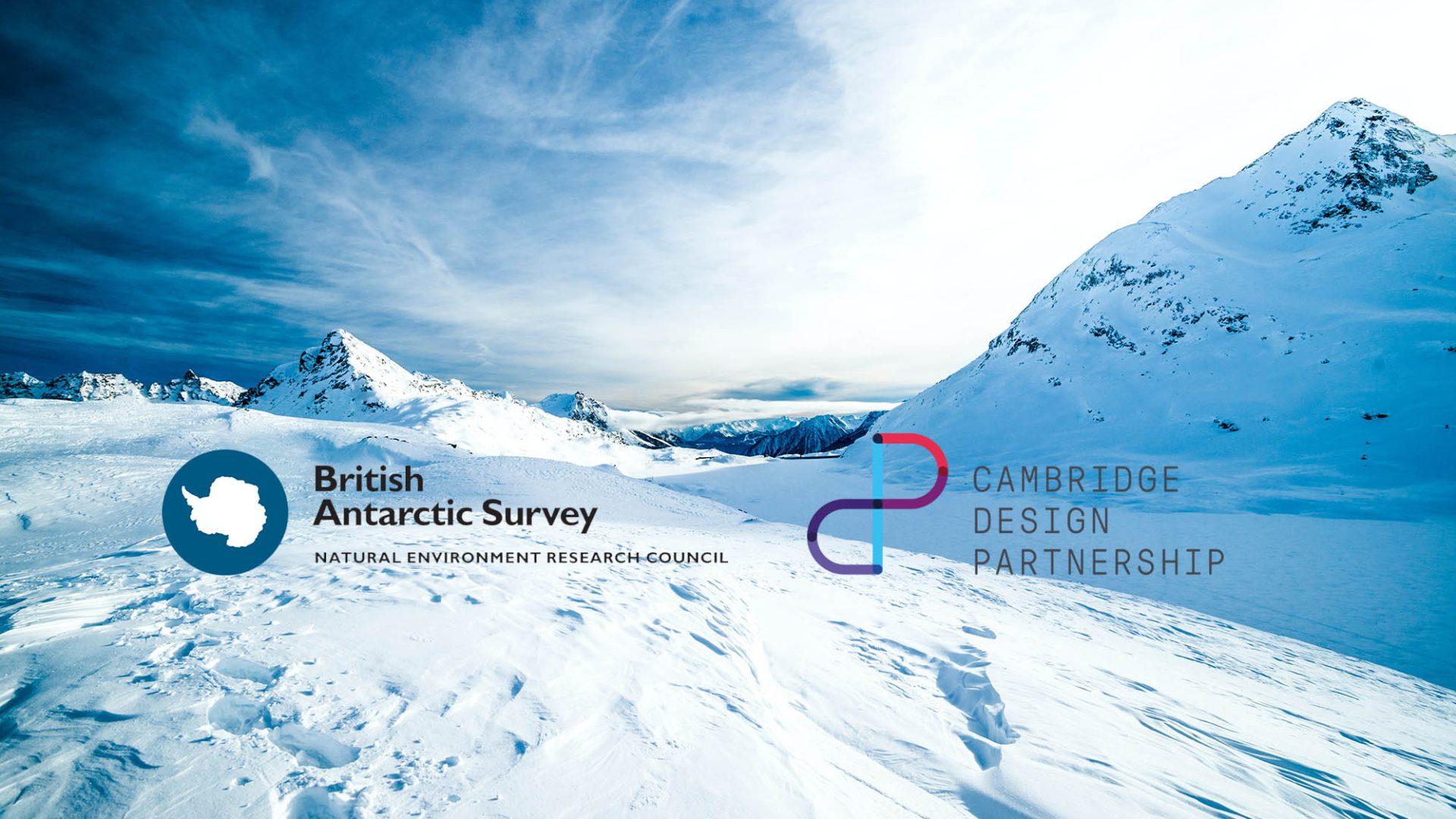 British Antarctic Survey hackathon triumph for Cambridge Design Partnership
Cambridge Design Partnership's concept to help the British Antarctic Survey reach net zero led to triumph in a Cambridge Institute for Sustainability Leadership challenge.
The virtual one-day hackathon, run by the University of Cambridge Institute for Sustainability Leadership (CISL) in collaboration with the British Antarctic Survey (BAS) and Cambridge Zero, brought together global innovators across business and academia. Nine teams were challenged to devise ways to help BAS achieve net zero by addressing one of three categories: energy reduction and generation, backup systems and energy storage.
Cambridge Design Partnership's (CDP) winning submission offered a novel combination of three solutions for energy storage at BAS's Rothera Research Station, in one of the most isolated and formidable environments on Earth – Adelaide Island to the west of the Antarctic Peninsula.
The Toft-based engineering design team – soon to move to Bourn – prioritised applying established, proven technologies in novel ways. This led to three potential solutions – all aiming to reduce investment cost and reliance on more expensive and technologically challenging forms of energy storage.
– Distributed heat storage using latent heat to lock room temperature with phase-change material panels
– Store heat in the fabric of the building in periods of over-supply
– Behavioural nudges that encourage activities to be scheduled for periods of over-supply.
Eithne George, program director at CISL, said: "It was great to see companies with local roots like CDP competing in the hackathon.
"When it came to CDP's presentation, we particularly liked the people-centred approach to thermal comfort, recognizing that in extremely remote locations, demand needs to meet supply to some degree. The team had a clear rationale for the use of innovative materials as well as behavioral nudges to make the most of oversupply from renewables at certain times of the day.
"The judges were unanimous when it came to the judging: In their view, CDP's proposal was the strongest."
Nopi Exizidou, senior carbon manager (net zero transition lead) at British Antarctic Survey, said: "What stood out from CDP's entry was the solution the team presented was actually very simple but at the same time innovative – something we hadn't thought about.
"It was great to see fresh ideas coming together based on the fact that CDP put a multi-disciplinary team together, addressing one of the greatest challenges we have in Antarctica."
CDP's sustainability lead Matt Morris said: "First, we analysed the problem to discover focus areas that would benefit BAS. Then our multi-disciplinary team generated as many solutions as possible, followed by a structured evaluation to decide which solutions to pursue. Finally, we conducted targeted research and analysis to provide evidence the solutions could solve BAS's problems. It was tough to fit into a one-day event, but the team's energy and enthusiasm carried us through. It was tough to fit into a one-day event, but the team's energy and enthusiasm carried us through.
"We see a role for innovation in finding creative solutions to help close the gap between global sustainability goals and our current trajectory – the implementation gap.
"BAS's challenge was a perfect example of this."
To find out more about the British Antarctic Survey and Cambridge Design Partnership, please visit:
https://www.cambridge-design.com/
Cambridge Filmworks
Cambridge Video Production
Get In Touch
"They are a joy to work with – very professional, very skilled and also great fun to work with which comes in very handy on those long shooting days!"
Contact