Case Study
Royal Papworth Hospital Documentary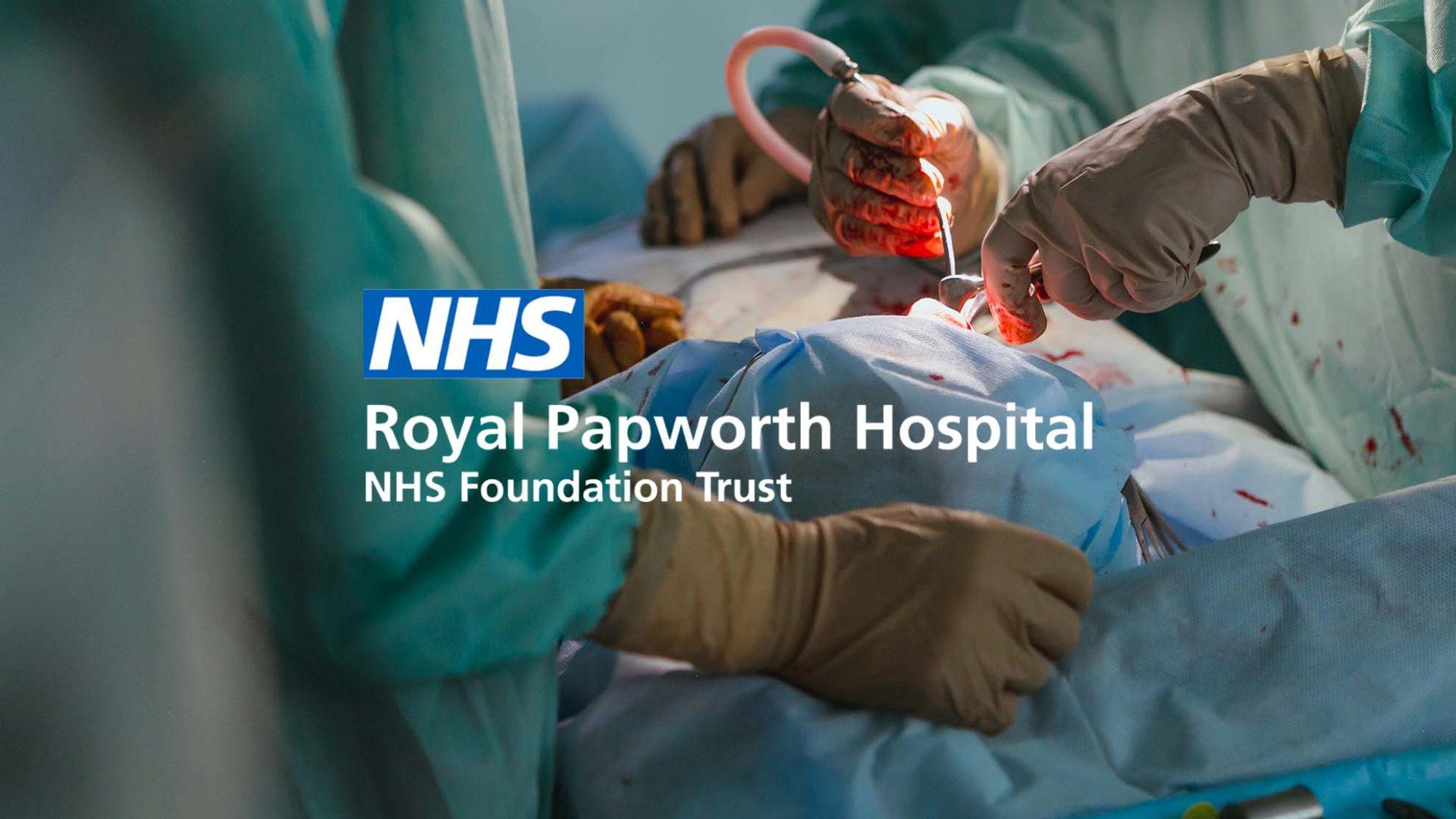 Royal Papworth Hospital Documentary
Royal Papworth Hospital is the UK's largest specialist cardiothoracic hospital and the country's main heart and lung transplant centre. The hospital treats over 22,800 inpatient and day cases and 53,400 outpatients each year from across the UK.
The hospital was founded in 1918 under the direction of Dr Pendrill Varrier-Jones as a colony and treatment centre for tuberculosis patients. Over the last 100 years Papworth has become famous for pioneering a series of "firsts" in heart and lung medicine – from the UK's first successful heart transplant in 1979 to the world's first successful heart, lung and liver transplant in 1986.
Papworth Hospital landmarks include:
1979: UK's first successful heart transplant operation
1984: UK's first successful heart and lung transplant
1985: World's first transbronchial biopsy to detect rejection in lung transplants
1986: World's first heart, lung and liver transplant
1988: Papworth Hospital's first single lung transplant
1991:  Papworth Hospital's first bi-lateral lung transplant
1992: Papworth Hospital's first Ventricular Assist Device implant
2006: UK's first beating heart transplant, using the organ care system
2010: First clinical EVLP case
2011: UK's First Total Artificial Heart patient to go home
2011: Two thousand transplanted patients milestone achieved
2015: Europe's first non-beating (DCD) heart transplant
In 2018 Papworth Hospital reaches two new landmarks – its centenary year and a move to brand new state-of-the-art premises on the Cambridge Biomedical Campus.
To mark 100 years on the historic Papworth site, Cambridge Filmworks have been commissioned to produce a major new documentary charting the hospital's groundbreaking history. The documentary will be completed in early 2018 in time for the centenary celebrations.
To learn more about the Royal Papworth Hosptial please visit:
Get In Touch
"They are a joy to work with – very professional, very skilled and also great fun to work with which comes in very handy on those long shooting days!"
Contact