26th November 2018
The Ride TV Series is a 5 Star Amazon Hit!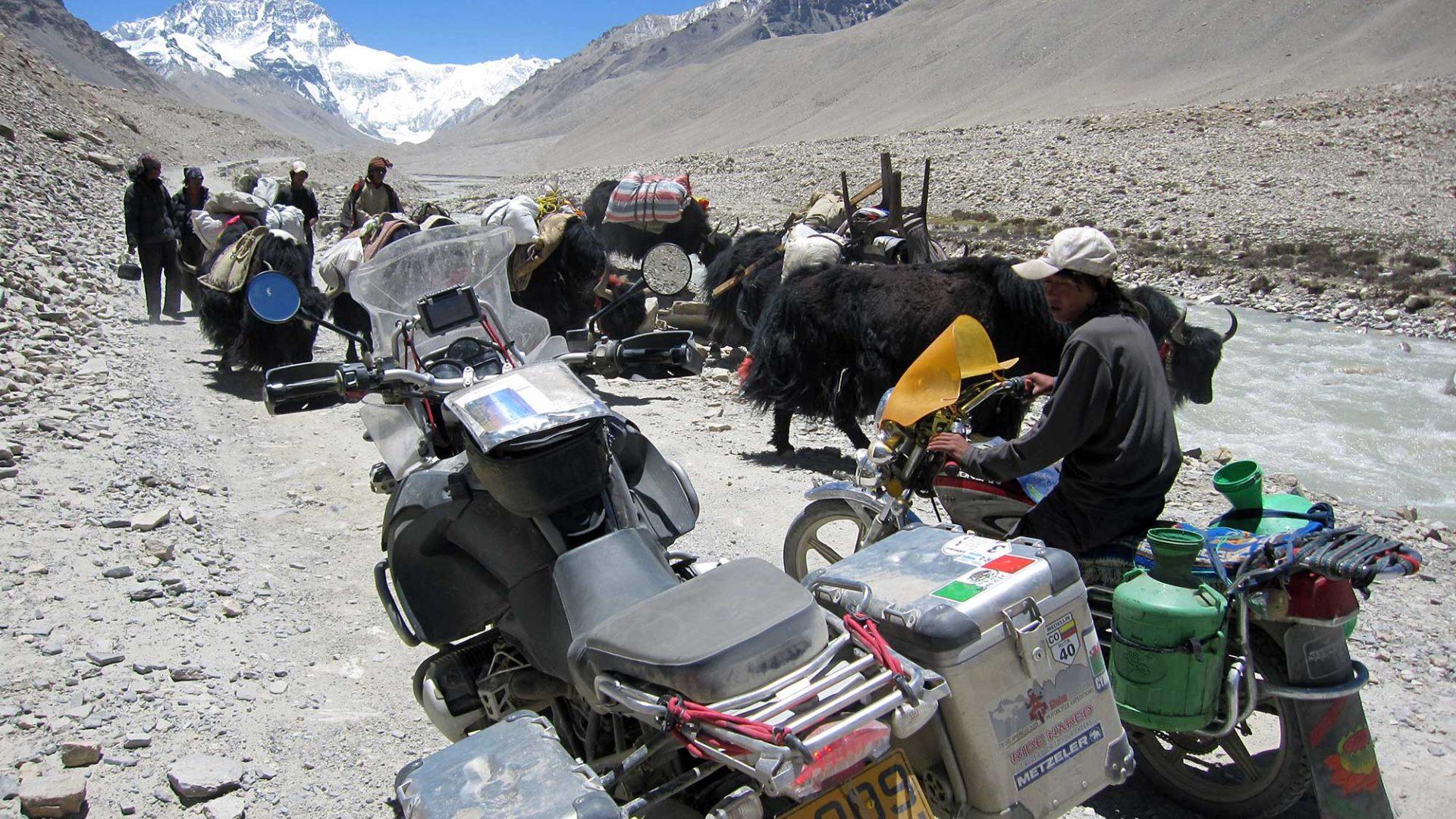 The Ride TV Series is a 5 Star Amazon Hit!
The brand new 6-part TV series The Ride London to Beijing is proving a hit on Amazon with 5 star reviews.
The series charts two times guinness world record holder and world-renowned endurance rider Kevin Sanders as he attempts to gather up a team of novice bikers, train them and lead them on the very first motorcycle expedition to attempt a Trans-Asian crossing via Mount Everest from London to Beijing – a staggering 21,000 kilometers.
Amazon reviewers have described the series a fantastically 'binge worthy' reality series and one of the 'top shows to watch this winter'.
This unique extreme endurance adventure takes the group of 11 wannabe adventurers into some of the most hazzardous and stunning terrains on the planet – riding over the worlds highest navigable passes where sudden altitude sickness can kill, through avalanche prone mountains ranges, landslide stricken dirt highways, across deadly swollen rivers and through some of Asia's most dramatic cities.
Filmed in eye watering detail the series follows the riders as they attempt to cope on one of the world most extreme overland challenges.
Please take a look at some of these series sneak peaks to see some of the action. And watch the full series here: amzn.eu/4Eph9zn
Cambridge Filmworks
Cambridge Video Production
The Ride London to Beijing was produced for motorcycle adventurer's extraordinaire Globebusters
Get In Touch
"They are a joy to work with – very professional, very skilled and also great fun to work with which comes in very handy on those long shooting days!"
Contact