21st April 2020
Low cost ventilator to help in the fight against COVID-19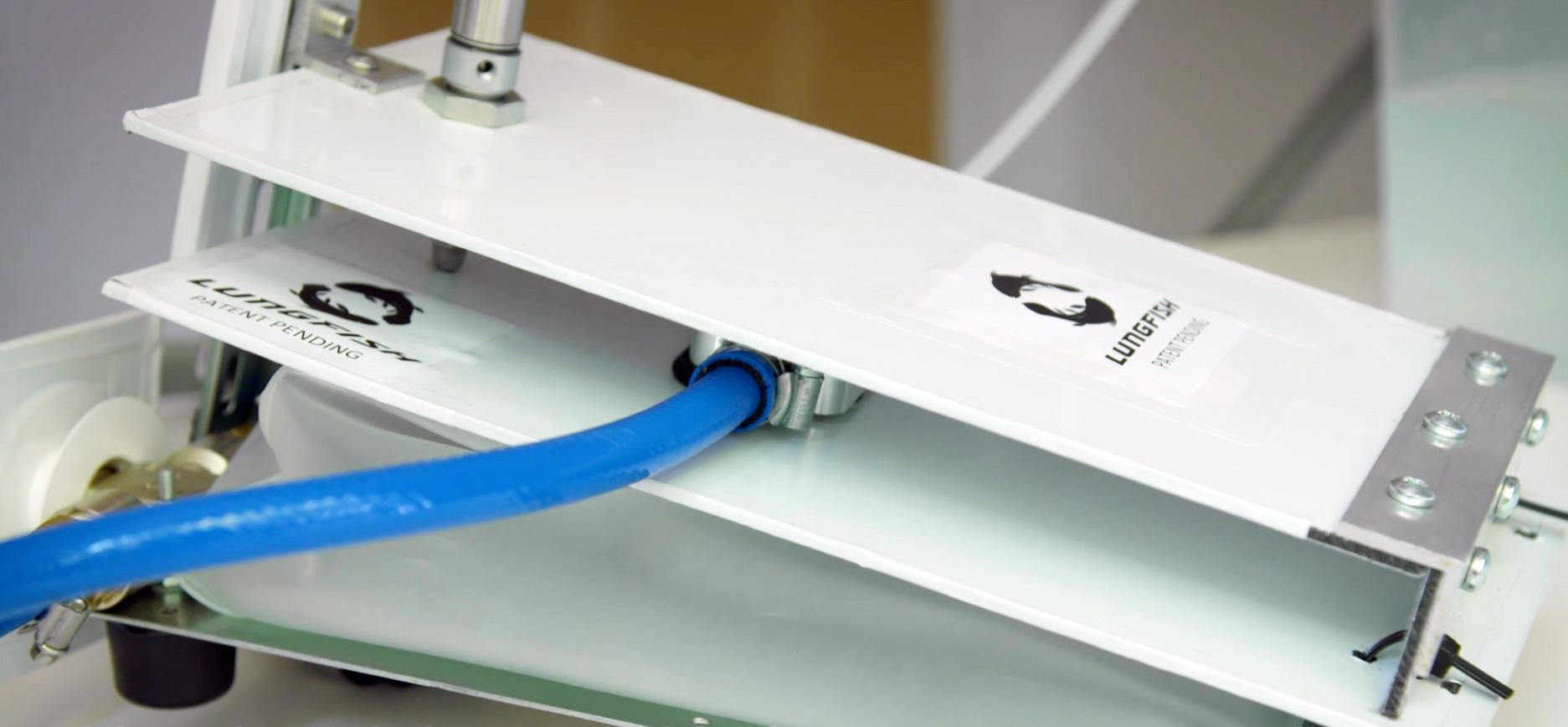 Low cost ventilator to help in the fight against COVID-19
Cambridge Filmworks have partnered with Roots Medtech and LungFish Dive Systems to demonstrate their unique, low cost, gas-powered ventilator system which works without electricity making it ideal for use in in low- and middle-income countries.
In Africa alone, UN officials have said that it is likely the COVID-19 pandemic will kill at least 300,000 people. The WHO has highlighted the lack of ventilators being a serious concern.
Roots Medtech want to provide people and healthcare teams in low- and middle-income countries access to an affordable, robust, and a safe ventilator.
It's tough in the UK, US and Europe, but imagine living  somewhere where access to a ventilator simply  isn't an option, or where your ventilator stops working because the electricity fails or the ventilator breaks down. In Africa alone (with a population of around 1.3 billion), more than a third of the population lacks adequate water supplies and 60% of urban dwellers are living in dense housing without proper sanitation. Once COVID-19 really takes hold there, the consequences are likely to be catastrophic.
Roots Medtech have teamed up with the experts at LungFish Dive Systems, who develop market leading diving equipment. Lungfish have developed something very unique – a cost effective, light weight, robust, gas-powered ventilator system and the best part is, it does not require any electricity to work!
Roots Medtech now urgently need donations to help refine the Lungfish ventilator system ready for manufacture and regulatory approval across Africa and beyond (within a 6 week project plan). Your money will directly go towards the design, development, testing and regulatory submission. Any money raised above the £250,000 will go towards the manufacture and shipment of the ventilators, if any money is remaining beyond that then ROOTS Medtech not-for-profit will put the money towards their next mission, please visit www.roots-medtech.org.
Your donations will give people, who live and suffer in some of the harshest environments, the chance to access reliable ventilators when they need them! Your donation, large or small, will help give the best chance of making this happen.
To donate please visit: https://www.gofundme.com/f/the-low-cost-ventilator-for-low-resource-settings
To find out more about Roots Medtech please go to: https://www.roots-medtech.org/
To find out more about LungFish Dive Systems please go to: https://divelungfish.com/
Cambridge Filmworks
Cambridge Video Production
Get In Touch
"They are a joy to work with – very professional, very skilled and also great fun to work with which comes in very handy on those long shooting days!"
Contact