13th November 2016
Filming with Professor Stephen Hawking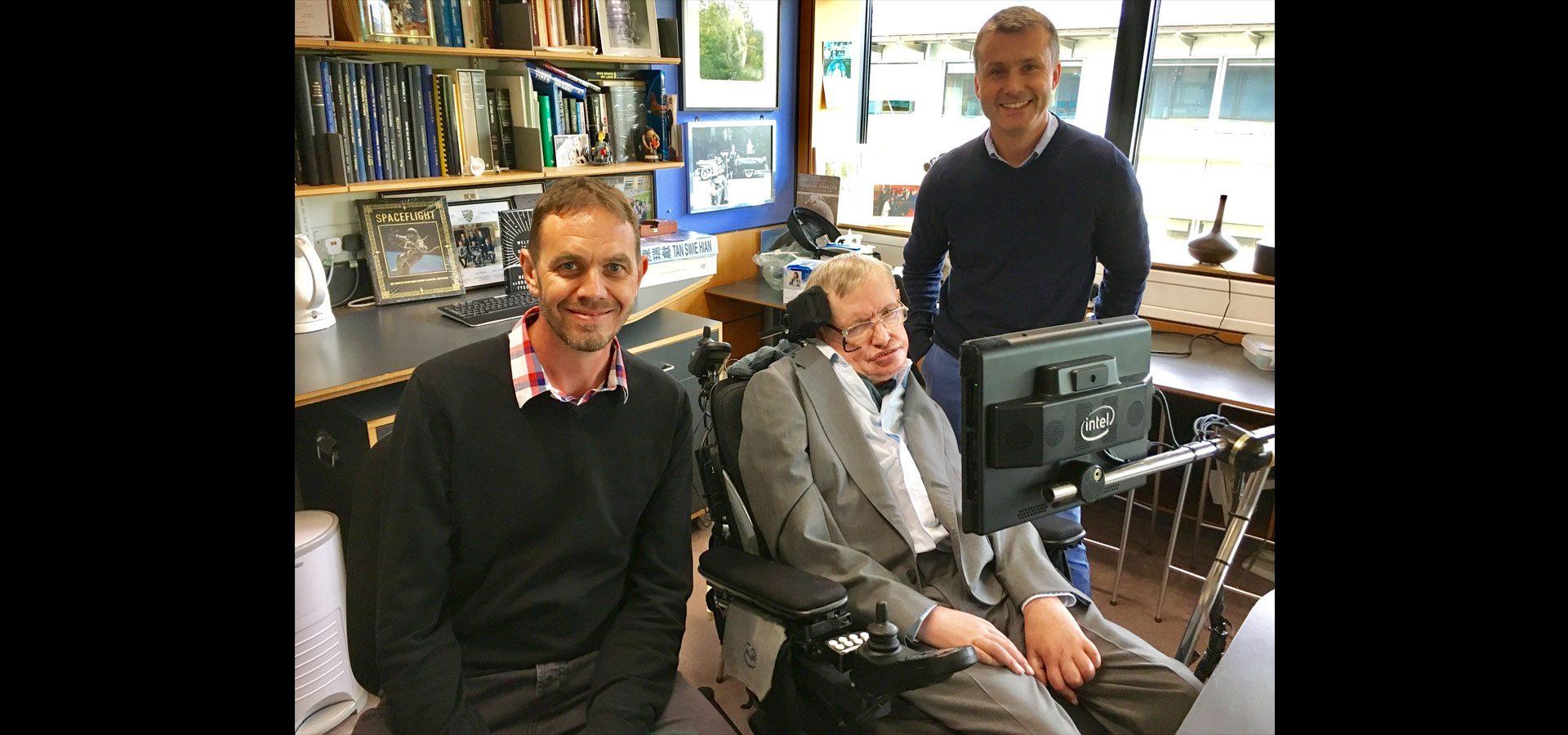 We have recently been filming once again with Professor Stephen Hawking and his team at the Centre for Mathematical Science. Professor Hawking was recording his contribution for the Institute for Quantum Computing's event 'QUANTUM: The Exhibition'.
QUANTUM: The Exhibition premieres October 14, 2016 at THEMUSEUM in Canada and is produced by the Institute of Quantum Computing (IQC) at the University of Waterloo. This ground breaking exhibition was selected as part of the Signature Initiative of the Government of Canada's sesquicentennial celebration, INNOVATION150, which celebrates 150 years of Canadian innovation.
Get In Touch
"They are a joy to work with – very professional, very skilled and also great fun to work with which comes in very handy on those long shooting days!"
Contact