20th August 2019
Documentary filming with Astronomer Royal Professor Lord Martin Rees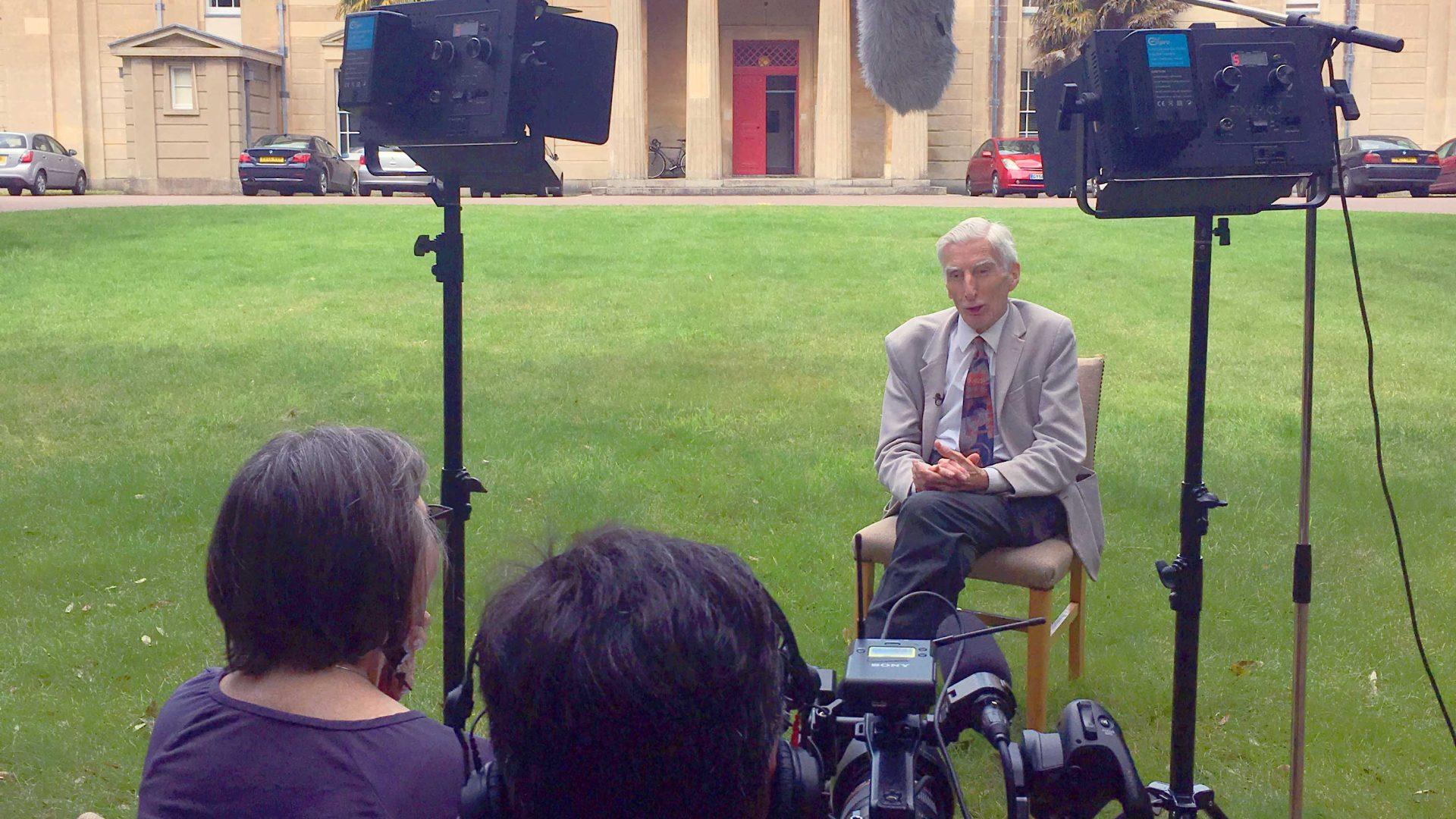 Documentary filming with Astronomer Royal Professor Lord Martin Rees
Martin Rees is a Fellow of Trinity College and Emeritus Professor of Cosmology and Astrophysics at the University of Cambridge. He holds the honorary title of Astronomer Royal and also Visiting Professor at Imperial College London and at Leicester University.
He is the author or co-author of more than 500 research papers, mainly on astrophysics and cosmology, as well as eleven books (nine for general readership), the most recent being "On the Future: Prospects for Humanity" and numerous magazine and newspaper articles on scientific and general subjects.
Cambridge Filmworks have partnered with filmmaker Jan Millsapps to interview Astronomer Royal for a brand new new documentary.
Cambridge Filmworks have previously worked with Professor Rees for the Cambridge Science Festival, producing a suite of films promoting science across the University.
To find out more about Professor Martin Rees and his work please visit:
https://www.ast.cam.ac.uk/~mjr/
https://royalsociety.org/people/martin-rees-12156/
Cambridge Filmworks
Cambridge Video Production
Get In Touch
"They are a joy to work with – very professional, very skilled and also great fun to work with which comes in very handy on those long shooting days!"
Contact