27th June 2019
Cambridge Filmworks Win Royal Geographical Society Earth Photo 2019 Top Prize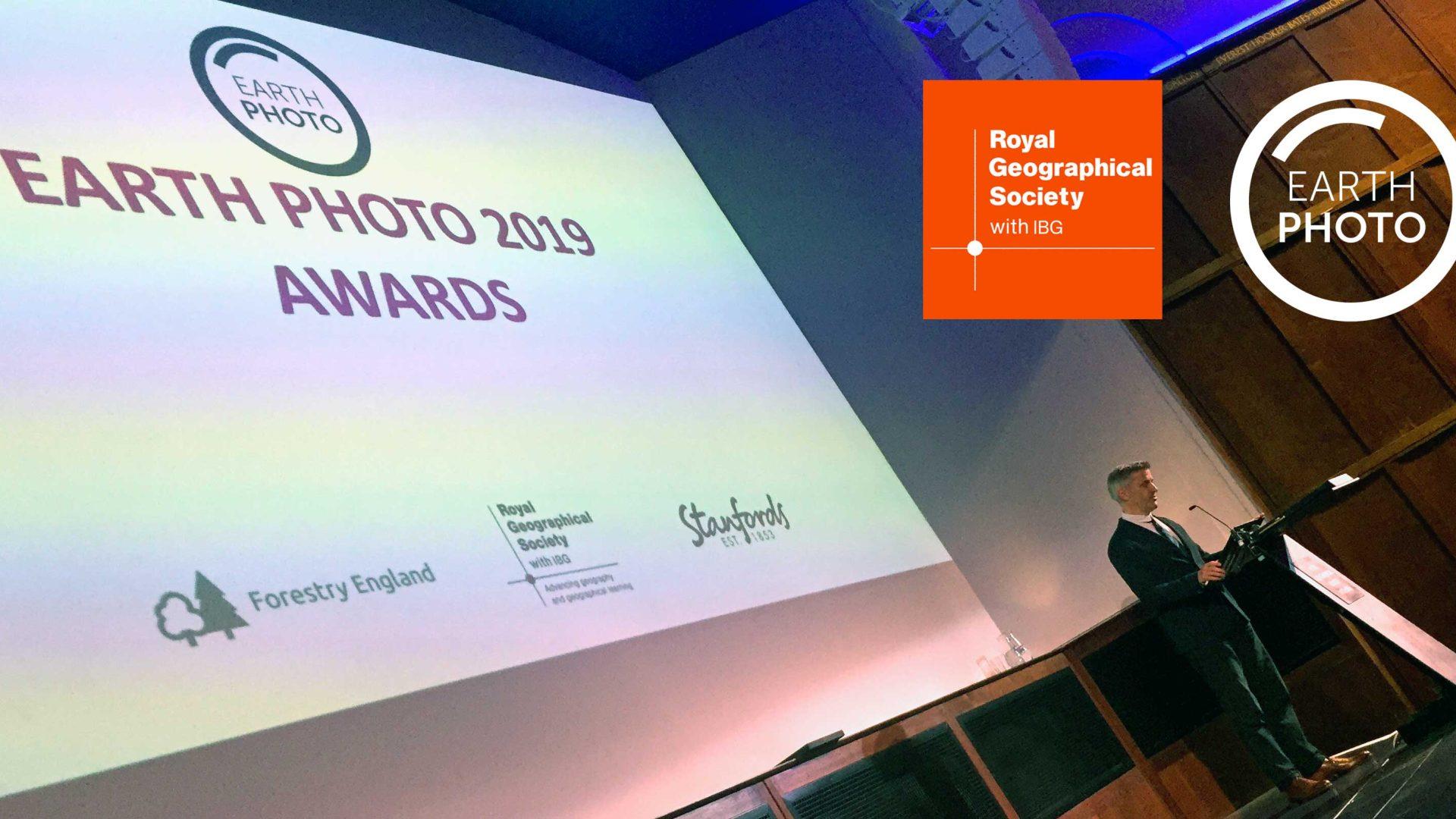 Cambridge Filmworks Win Royal Geographical Society Earth Photo 2019 Top Prize
Cambridge Filmworks film with the University of Cambridge Coastal Research Unit has won the top prize in the film category at this years prestigious Royal Geographical Society Earth Photo 2019 competition.
A shortlist of 50 exceptional photographs and four films that document the Earth in all its diversity, were selected for the Society's Earth Photo exhibition which opens on 6 July. Developed in partnership with Forestry England, this year's competition explores the themes of people, place, nature and the new category of changing forests.
2019's shortlist is made up of artwork and films that asks questions – often uncomfortable ones – which encourage the viewer to engage with the subject matter and stories behind it. Visitors to the exhibition will find themselves simultaneously enchanted by places so beautiful they appear unearthly, and haunted by landscapes devastated by natural disasters or human misuse and abuse.
Earth Photo's main objective is to reveal the story behind the pictures: informing, entertaining and engaging audiences of all kinds and encouraging conversations to begin about their subjects. Earth Photo will enable the viewer not only to appreciate a single or group sequence of images, but also to understand the 'back story' to a picture.
The shortlist was selected by a distinguished panel with expertise in the fields of photography, film, geography and the environment. Chaired by award-winning photographer Marissa Roth, the panel included Enzo Barracco, photographer; Vivien Godfrey, Chairman and CEO of Stanfords; Vron Harris, artist; Magdalena Herrera, Director of Photography at Geo France; Karen Noble, Collections and Exhibitions Coordinator at the Museum of Photographic Arts, San Diego; Simon Norfolk, photographer; Paul Presley, Editor of Geographical; Michael Pritchard, Director of Education and Public Affairs at the Royal Photographic Society; and James Whitlow Delano, photographer.
Cambridge Filmworks film with the University of Cambridge Coastal Research Unit on coastal salt marshes won best film.
To find out more about Earth Photo please visit: https://earthphoto.artopps.co.uk/
To find out about the University of Cambridge Coastal Research Unit please go to: https://www.ccru.geog.cam.ac.uk/
Cambridge Filmworks
Cambridge Video Production
Get In Touch
"They are a joy to work with – very professional, very skilled and also great fun to work with which comes in very handy on those long shooting days!"
Contact